The 2021 Subaru Love Promise Customer Commitment Award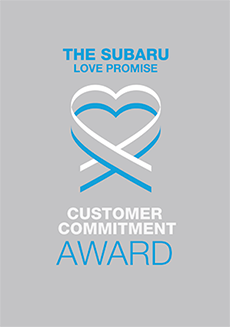 We've been nationally recognized for our dedication to our customers and the Subaru Love Promise.
We're honored to receive the 2021 Subaru Love Promise Customer Commitment Award. This award nationally recognizes Subaru retailers who demonstrate excellence in all areas of customer-focused performance. It highlights exceptional customer service that builds lifelong relationships with Subaru owners.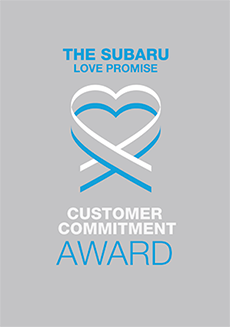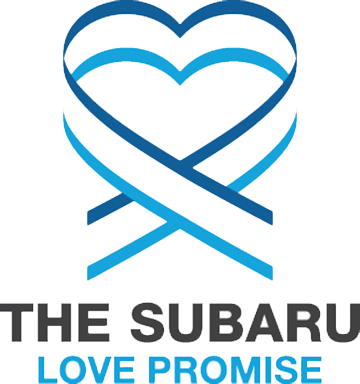 What is the Subaru Love Promise?
Subaru and our retailers believe in making the world a better place and the Subaru Love Promise is our vision of respecting all people. This is our commitment to show love and respect to our customers and to work to make a positive impact in the world.
How is University Subaru dedicated locally to the Love Promise?
Our Love Promise can be seen in various partnerships with local charities and non-profits. We're grateful for the opportunity, not only to be a part of our community, but to serve it as well.
Columbia Independent School
Love Promise Stories from University Subaru
Subaru and University Subaru believe in making a positive impact on the communities in which we live and work. We uphold that belief through our Love Promise Community Commitment. Every month, we select inspiring stories from customers and partners from around our area who strive to support our collective commitment and feature them here
University Subaru - Sean D
I bought my first new Subaru from University Subaru and it was the best experience ever. I love how I am treated every time I visit Bryan and Richard and JR are the best and the staff in parts and service everyone treats me like family. I recommend them.
---
Subaru Shares the Warmth with Ellis Fischel - Debbie K
Despite the downpour there were lots of smiles on Wednesday June 19, 2019 as the Gateway Chapter of The Leukemia & Lymphoma Society and April and Richard Nixon of University Subaru had the pleasure of delivering 80 blankets and 50 craft kits to University Hospital Ellis Fischel Cancer Center as part of the Subaru Loves to Care program. These comforting gifts were accompanied by personalized messages of hope written by the customers and staff of University Subaru. As an added bonus, the Nixon's son personalized each message of hope with super hero caricatures. LLS is proud to partner with Subaru to spread hope, love and warmth to those fighting cancer, across the country and right here in our community.
---
Spot the Subaru - Mary C
Spot the Subaru- We held a contest on our Facebook page. Anyone who spotted the Subaru while it was being used to deliver meals could message us and be put in a drawing. We also took phone calls. We reached several generations (seen in our photos). I did get a few phone calls and messages when our next contest will be held! This gave great awareness to the Subaru and the Share the Love Promise.
---
Fill up our Subaru with Food - Mary C
Our free Subaru that we earned through a grant with Subaru Share the Love "50 Cars for 50 Years" promotion made its way to Columbia, MO, to the Food Bank and was loaded up with food to be used here at the PC Cafe for our delicious lunches and to be delivered (some by that very same car) to our Meals on Wheels clients all over the county! Thanks again Subaru for choosing us to receive one of your cars!! It is being well used!
---
Unionville celebrates the 4th of July - Mary C
Our Subaru "50 Cars for 50 Years" car we won through a grant from Subaru is all ready for the annual 4th of July Parade in Unionville, MO! We enjoyed waving at all the spectators and throwing candy!!!! Thanks again, Subaru, for choosing us for one of your 50 cars!!!!
---
The Food Bank & Meals on Wheels - Mary C
The Food Bank of Columbia Missouri fills up the 2018 Subaru Outback with food!!!!!!! This food is shared across Putnam County Missouri for the Meals on Wheels Program. Subaru sharing the love across Northern Missouri.
---
Subaru and LLS Delivery Blankets to Patients - Debbie K
On July 2, 2018, Richard and April Nixon of University Subaru met Debbie Kersting of The Leukemia & Lymphoma Society (LLS) at University Hospital-Ellis Fischel Cancer Center to deliver blankets as part of the Subaru Loves to Care program. The group was able to deliver warm blankets to cancer patients Laura Napier, Mary Dewey, Gary Lehnhoff, Elain Broehski and David Matney. The patients were very grateful for the warm blankets as it can be rather chilly in the hospital during treatments. They were touched by the gesture saying that it is the little things that make a big difference during cancer treatment. Following the blanket delivery at Ellis-Fischel, the group went to MU Children's Hospital to deliver craft kits to the young patients in the hospital. The craft kits contain crayons, markers, washable glitter paint, washable glitter glue, modeling clay and construction paper to help the children keep their minds off of their treatment. Thank you, Subaru for spreading love, hope, and warmth as part of the Subaru Loves to Care Program!
---
UNIVERSITY SUBARU & GATEWAY LLS Loves to Care! - Ruth D
UNIVERSITY SUBARU and GATEWAY LLS bring comfort and warmth to ELLIS FISCHEL CANCER CENTER. The Leukemia & Lymphoma Society Gateway Chapter was proud to team up with Richard and April Nixon of University Subaru to help deliver 80 blankets, 20 care cards and 10 craft kits to patients at Ellis Fischel Cancer Center in Columbia, MO. David Parker, Exec Director, of Ellis Fischel along with members of the administration team helped unload many boxes! In the Ambulatory Infusion Unit we were able to hand deliver blankets and meet a few patients. The first room we visited was a young woman receiving her last treatment for a blood cancer. She was very thankful and said the blanket was a perfect gift! She added, Ellis Fischel is wonderful and she has received the best care. We also visited a young man midway through treatment. He was excited to have visitors and to receive the blanket. He was visibly moved after reading the inspiring care card he was given. Richard asked if he would like a Subaru hat and he said, "Yes!" So, Richard took the hat right off his head and gave it to the young man. The patient thanked us all again for visiting and the generosity. I don't think there was a dry eye among us as we left the infusion unit. We were so happy to be part of this donation and to make connections in the community.
---